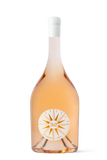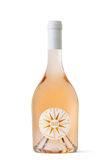 Libeccio
Powerful, sometimes violent, the Libeccio brings in summer a dry and soft weather. It is from this wind that our prestigious rosé gets its name.
Libeccio is a high-level rosé at Rosa 32. Vinification is 100% natural, without enzyme, without yeast and without stabilizer... Unlike the Levant, where Cinsault dominates, this cuvée is mostly composed of Grenache and Syrah.
It develops a higher amplitude than the Levant with extra toasted aromas, more full-bodied and a winey roundness that is addressed to the palates of connoisseurs. The Rolle is well worked and prolongs the power of red grape varieties with a very mineral sweetness.
It's a rosé for amateurs to be enjoyed with fish worked in the respect of fine dining.
Grapes: Syrah, Grenache, Cinsault, Rolle