EXCELLENCE
AT ALL COSTS AND
WITHOUT COMPROMISE.
Rosa 32 is a confidential production that reconnects with the notion of Grand Vin de Provence. It's the idea of ​​a wine that follows the seasons and offers a different vintage each year, rooted in its terroir. Our wines seek to assert themselves by the correctness of their balance, between aromatic power and minerality.
Rosa 32 emphasizes the winds - 32 in total - that line the terroirs of Provence and contribute to the expression of the climate. These winds contribute to the renewal of air masses, modify the temperature and humidity of the aerial environment of the plant and then conditions its own transpiration. It dries up and ventilates the vineyard and thus plays a regulatory and protective role against diseases.
Rosa 32 follows the compass rose and sets a course from which it does not deviate: excellence at all costs and without compromise. Nature alone dictates the laws and Rosa 32 takes pride in sublimating the fruit with authentic and respectful know-how. In total, the vineyard has 18 grape varieties planted according to the soil, the sun and the winds. The harvest produces the bare essentials that we try to enhance in our cellars, without artifice and in all humility.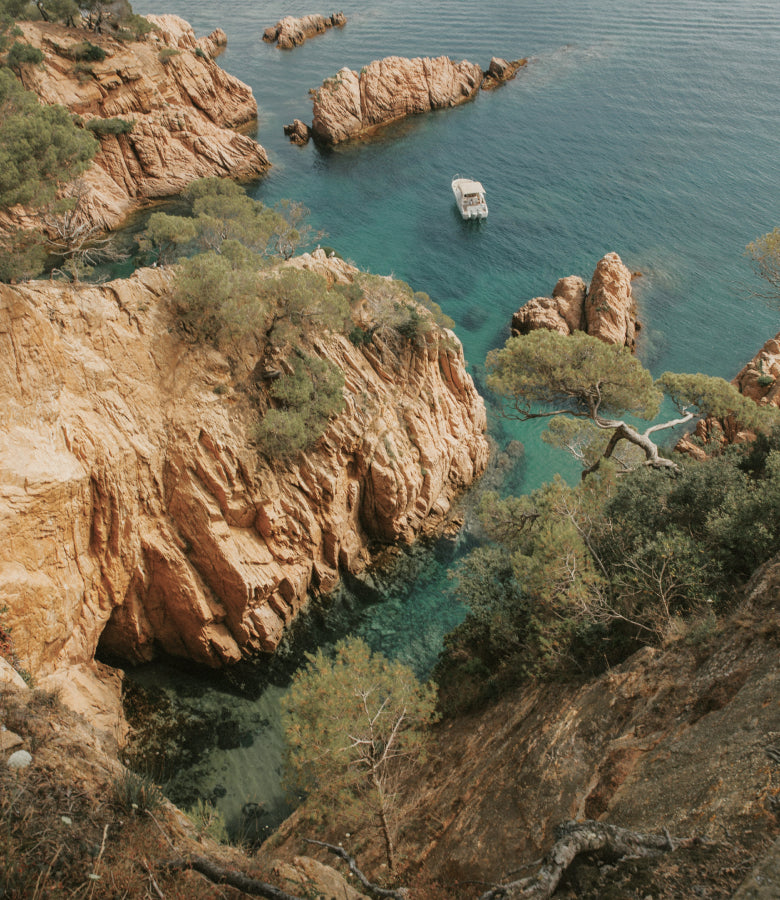 CHOOSE
YOUR WIND.
The vineyard, located in the Maures Valley, covers just over 18 hectares. The soils are varied (Schists, Limons, Silica Micaschists ...) and influence the typicity of the grape varieties. These allow the vines to infiltrate the soil to depths where rainwater circulates naturally. At this depth, the surface between the plant and its substrate intensifies and increases exchanges with minerals. The maturity of the grapes is slower there but the climate induces a strong precocity of maturation (the temperature easily exceeds 30 °C during summer). The soil makes straight and mineral wines, the climate makes powerful and warm wines. Our wines are the perfect synthesis of climate and soil, between roundness and minerality.
RECONNECT WITH
THE NOTION OF GRAND
VIN DE PROVENCE.
Our wines have inherited the same character as the winds of the land where we grow our grapes, which is what makes them unique. Although anchored in their terroir, each vintage is different. Rosa 32 reinvents itself constantly to seduce you and bring you the best that nature has to offer.